Our Senior Class Parents are kicking off the fundraising mission with a couple of good ones including a Charleston Wrap Fundraiser and a Poinsettia /Christmas Cactus Sale. The group is raising money to create a safe and sober graduation celebration for our 2024 Senior Class. Charleston Wrap Fundraiser - purchase wrapping paper and share the link with family and friends, that's all you have to do. The group gets 40% of everything purchased. This fundraiser is open until Friday! So please share ASAP! Here is the link to purchase:
https://registercw.com/gateway?organizationMidasId=15878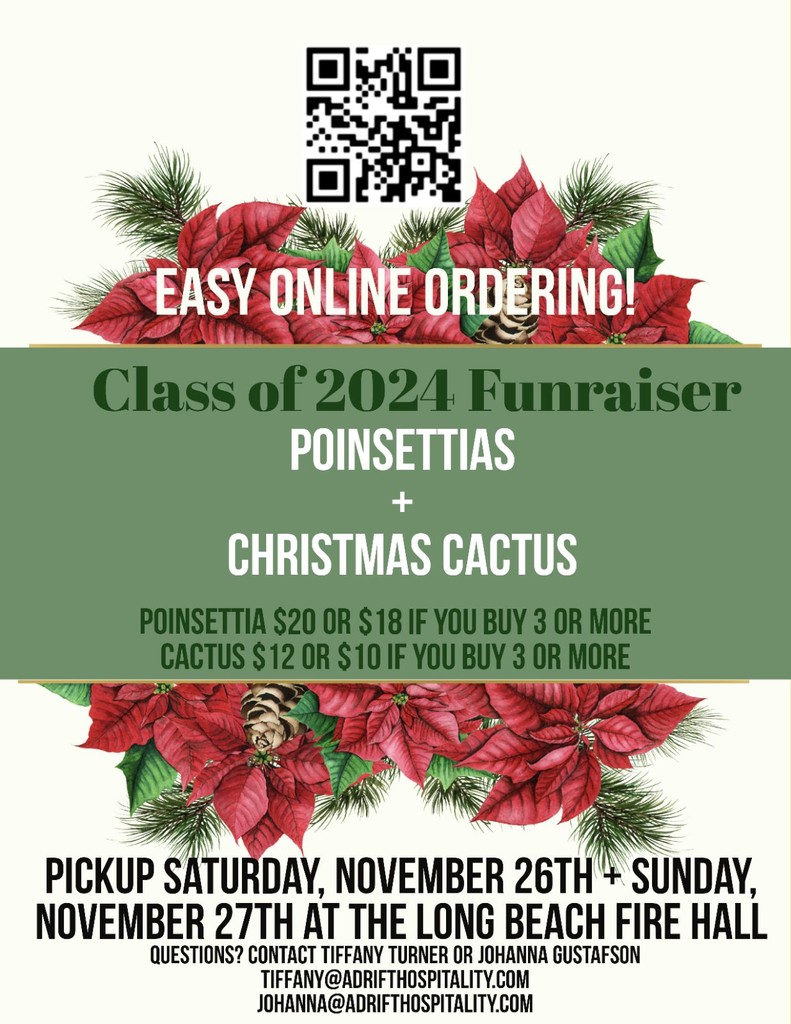 Bell Studios will be here this Friday, September 29th at about 1pm for picture retakes or for any student that did not get them the first time. Bring those smiles!

Homecoming week is October 2nd-6th with our dance on Saturday, October 7th from 8-11pm. Our ASB is planning some fun activities for that week including dress-up days, lunch time games, and evening activities. Students should make sure to take care of their assignments that are on the ICU list. It is a requirement to have all assignments off of the ICU list. We have tutoring opportunities, before school, after school and at lunch to help you get those done. Tickets will be sold at lunch time during Homecoming week and there will be no re-entry once a student leaves the dance.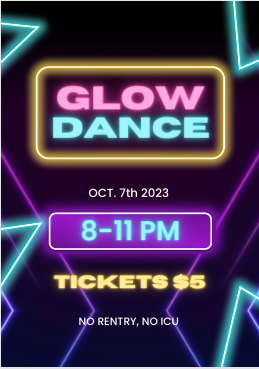 Senior Information Night / Noche de Información para Estudiantes de Último Año de Secundaria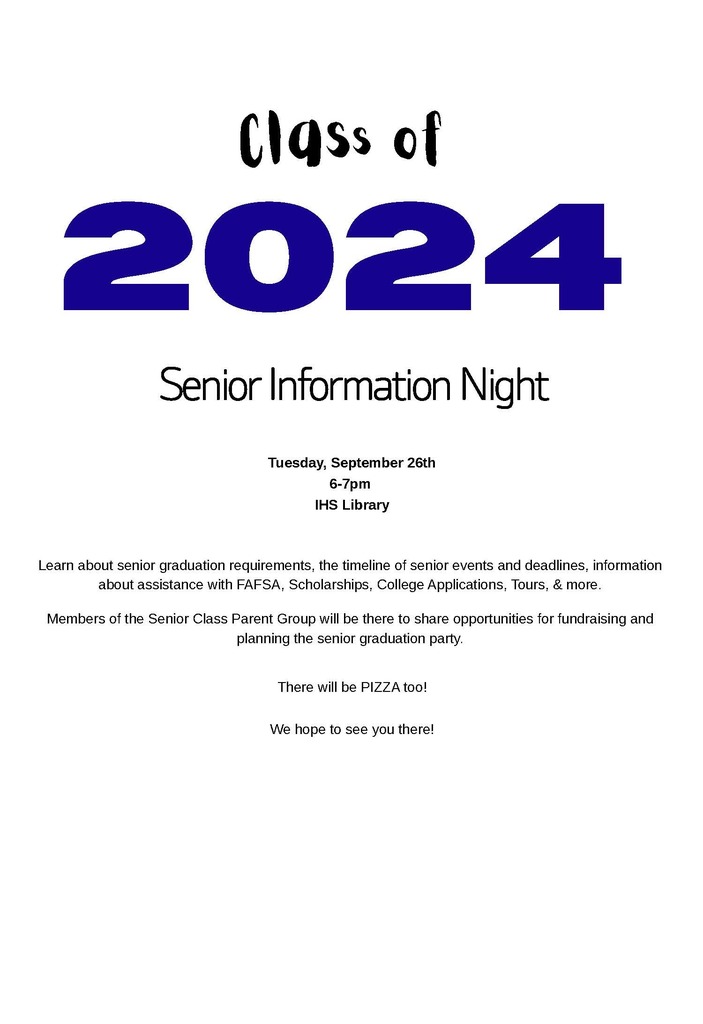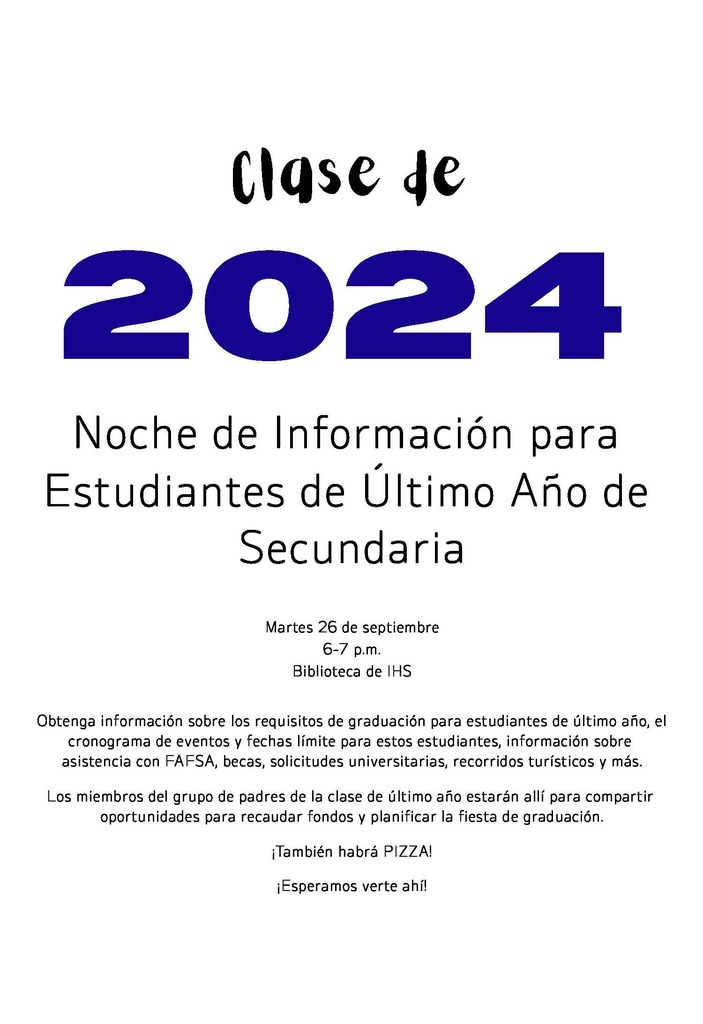 Can you believe it's August already? Here is all of the information that you've been waiting for concerning back-to-school at IHS. Please reach out if you have any questions:
sheena.burke@oceanbeachschools.org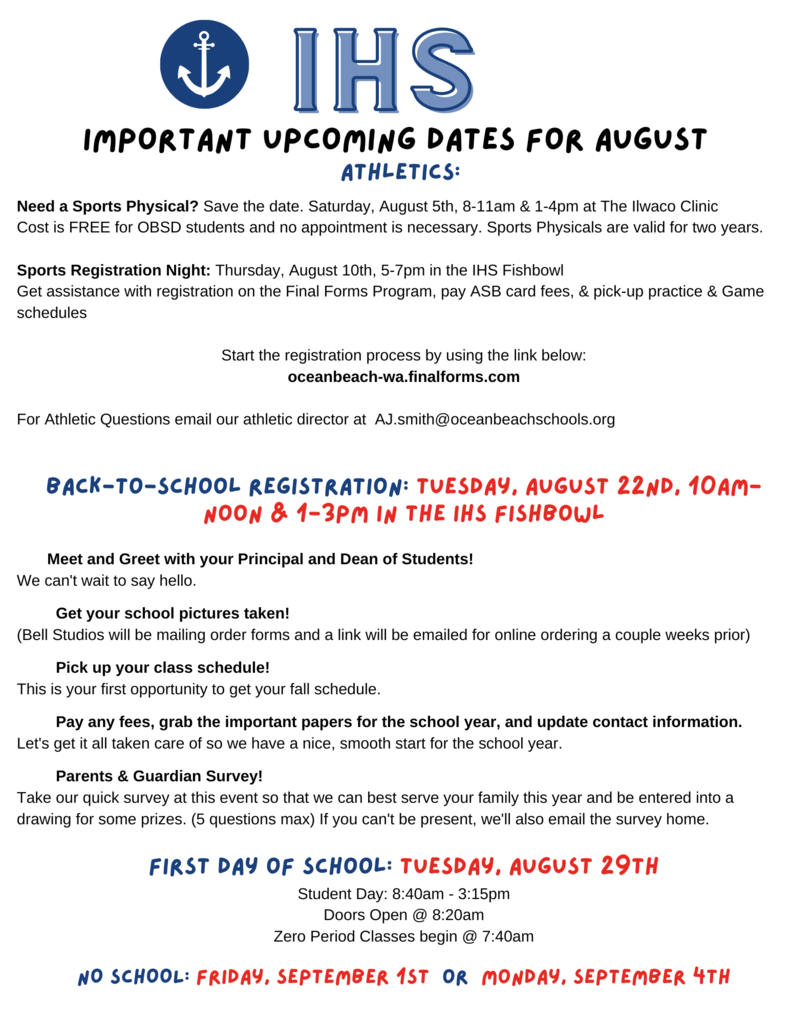 Here is some information for Middle School and High School Sports Registration as well as an opportunity for a FREE sports physical

The Columbia Pacific Heritage Museum announces the opening of Coming Home: A Tour of Ilwaco, on view April 15 - May 6, 2023. The exhibit celebrates the launch of a digitally-based walking tour created by CPHM and students from Hilltop School and Ilwaco High School. An opening reception will be held on April 15 at CPHM from 1-3 pm, with a program beginning at 1:30 pm. For more information, check out our website at columbiapacificheritagemuseum.org The Museum is open Wednesday - Saturday, 10 am - 4 pm. Admission is FREE, thanks to our Members like Ocean Beach Hospital and the Port of Ilwaco. CPHM Ford Photo Collection: Ilwaco, First and Spruce Streets, looking south. c1899

Ilwaco High School and Hilltop Middle School present: Winter Choir Concert! Come for an evening of song, November 29th at 7PM. Admission is free, at Hilltop Auditorium.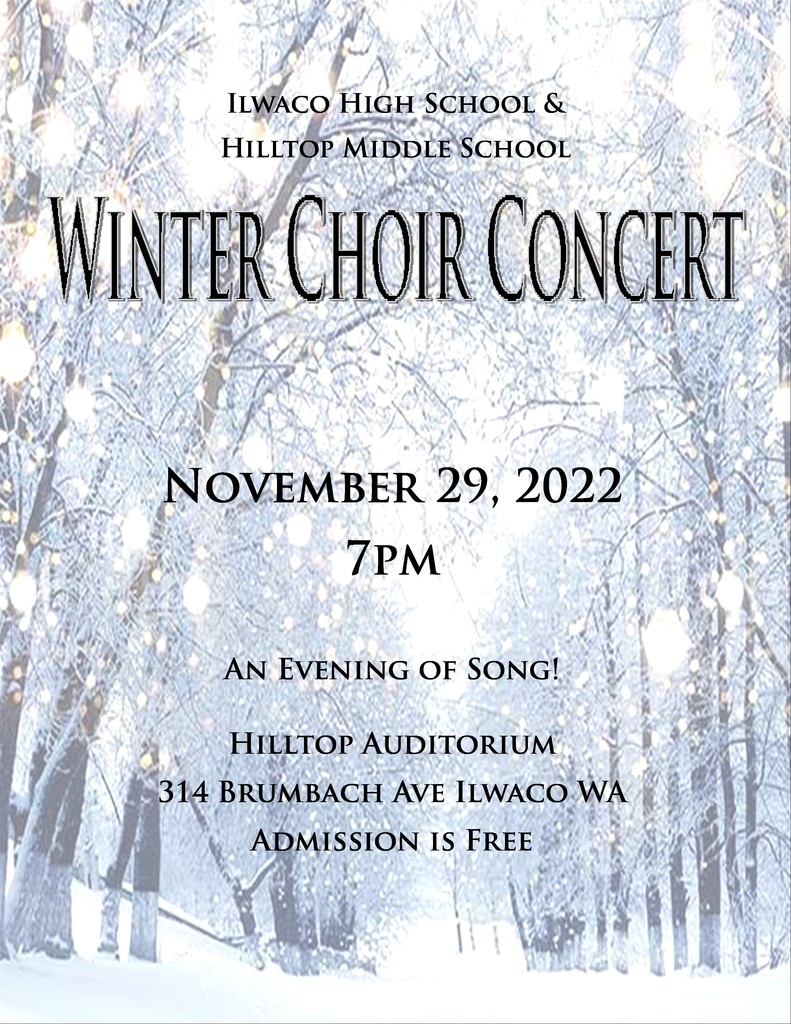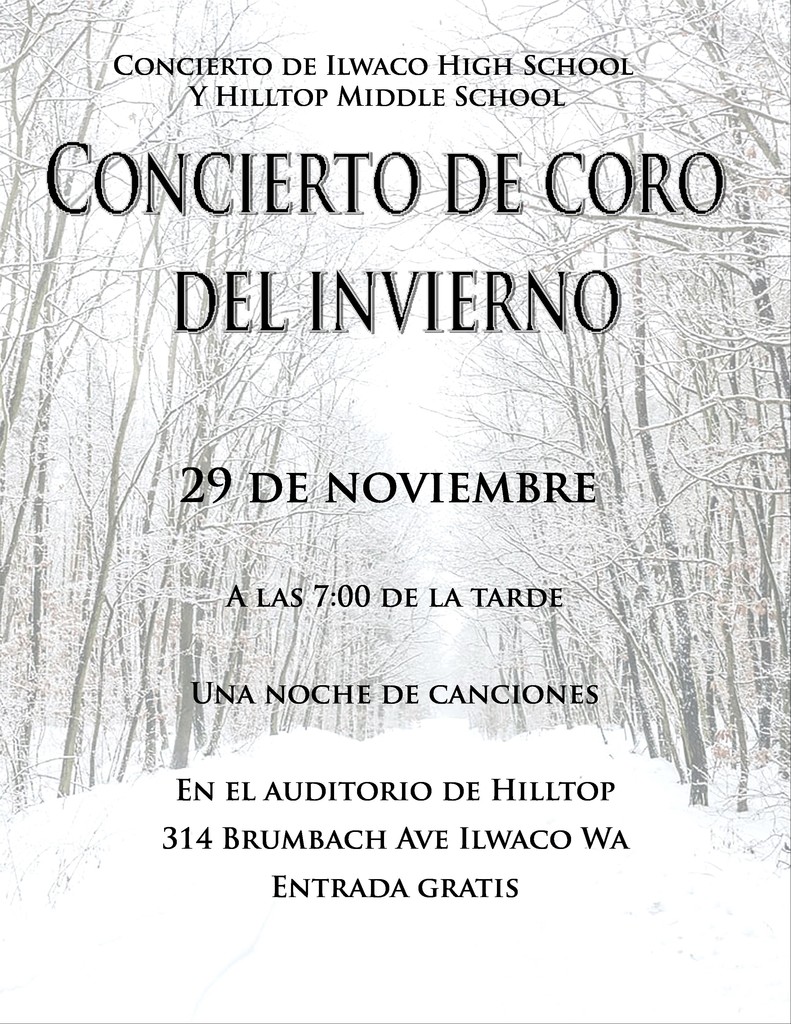 Come see the Ilwaco High School Winter Band Concert on November 22, 2022 at 7PM at the Hilltop Auditorium. Admission is free! Featuring Concert Band and Jazz Band.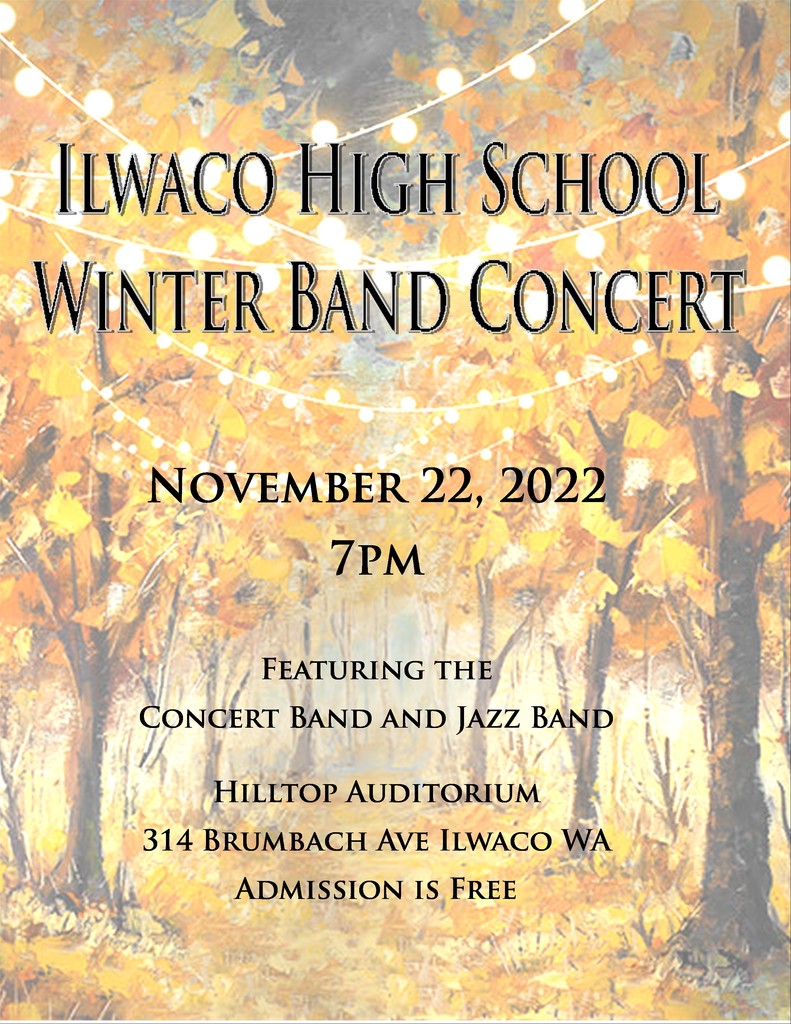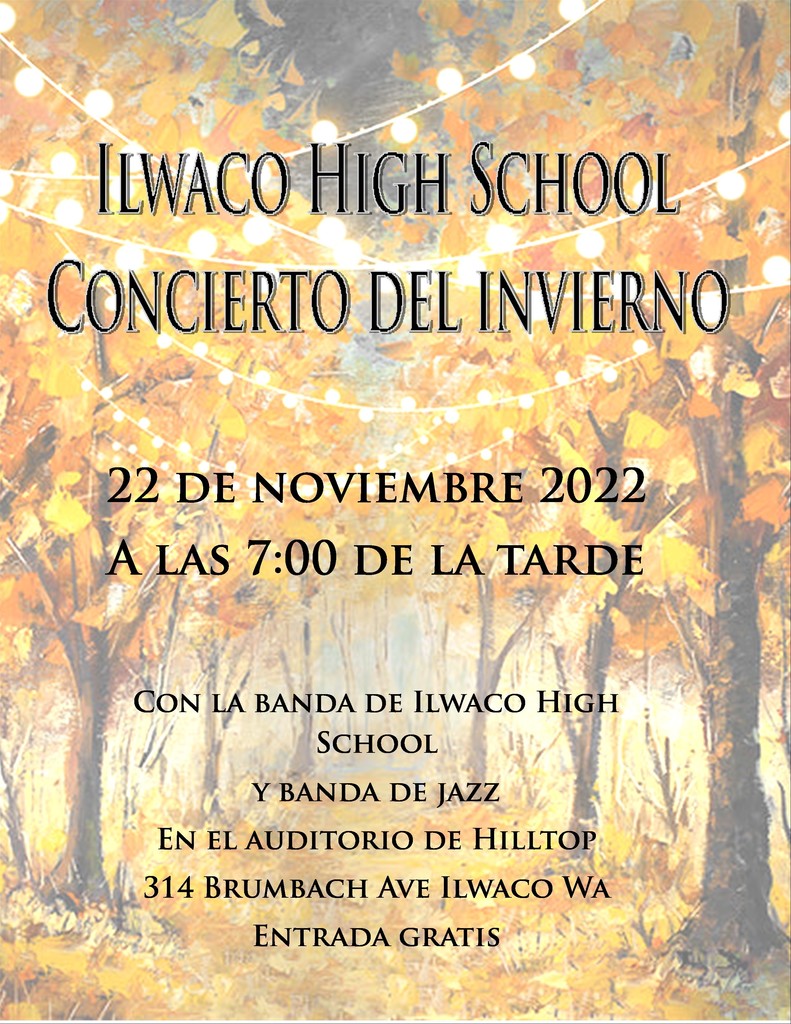 Ilwaco High School Drama Club presents Mutually Assured Destruction: 10 Plays About Brothers and Sisters. Running on December 16th at 7PM, December 17th at 3PM and 7PM, and December 18th at 3PM. Tickets are $10 at the door. Ilwaco High School Drama Club presenta Destrucción asegurada mutuamente: 10 obras de teatro sobre hermanos y hermanas. Funciones el 16 de diciembre a las 19:00 horas, el 17 de diciembre a las 15:00 y 19:00 horas y el 18 de diciembre a las 15:00 horas. Boletos en la entrada $10.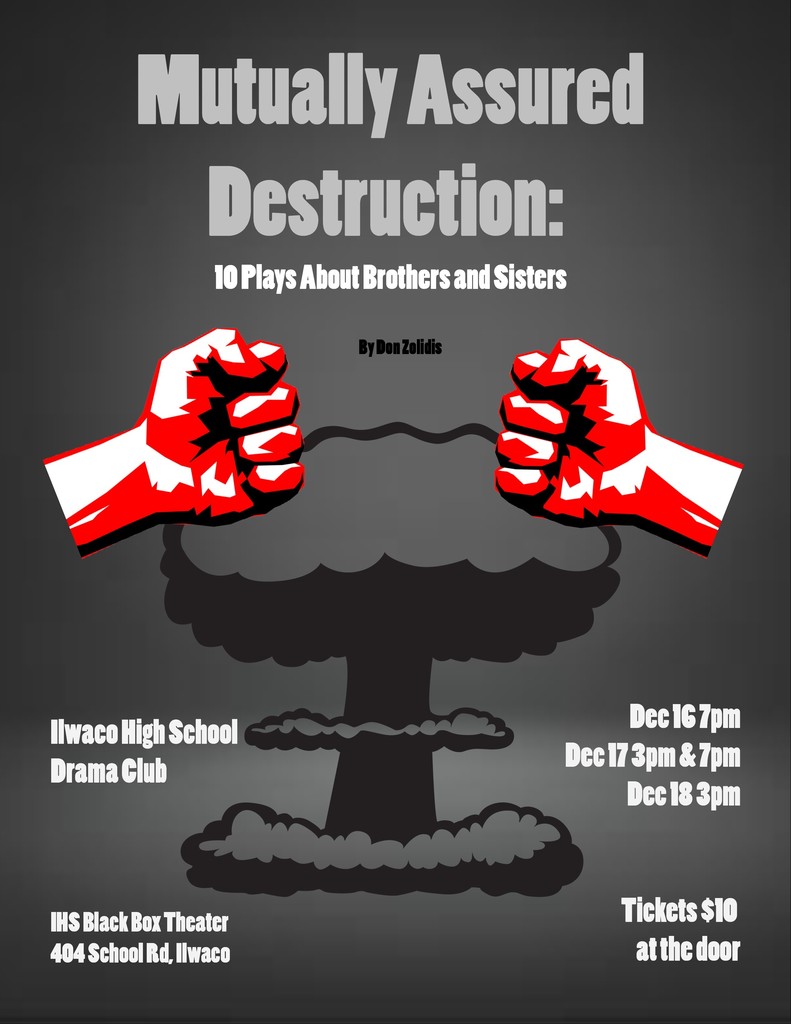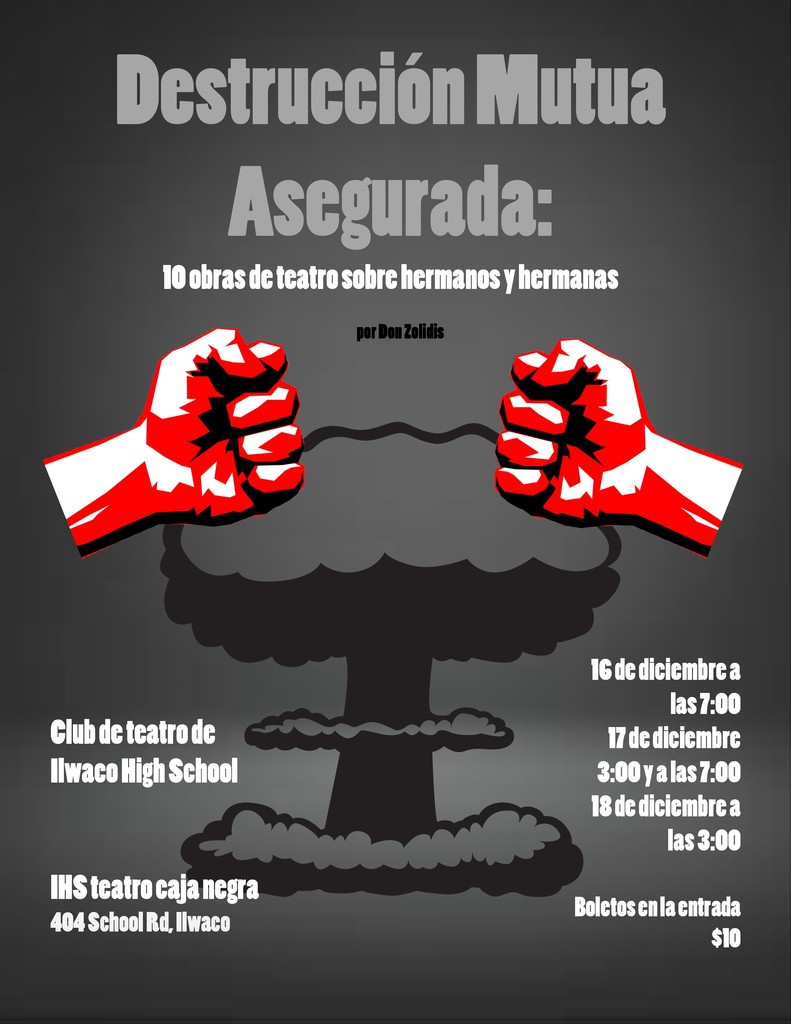 Do you know a high school student interested in Cheerleading at IHS? Send them this info! There is a Cheer Event happening on August 11 and 12 from 10AM to 2PM. Signups must happen through FAMILYID (check "Cheer") and the student must have a sports physical beforehand. Any questions? Reach out to Kelly at
kelly.velez@oceanbeachschools.org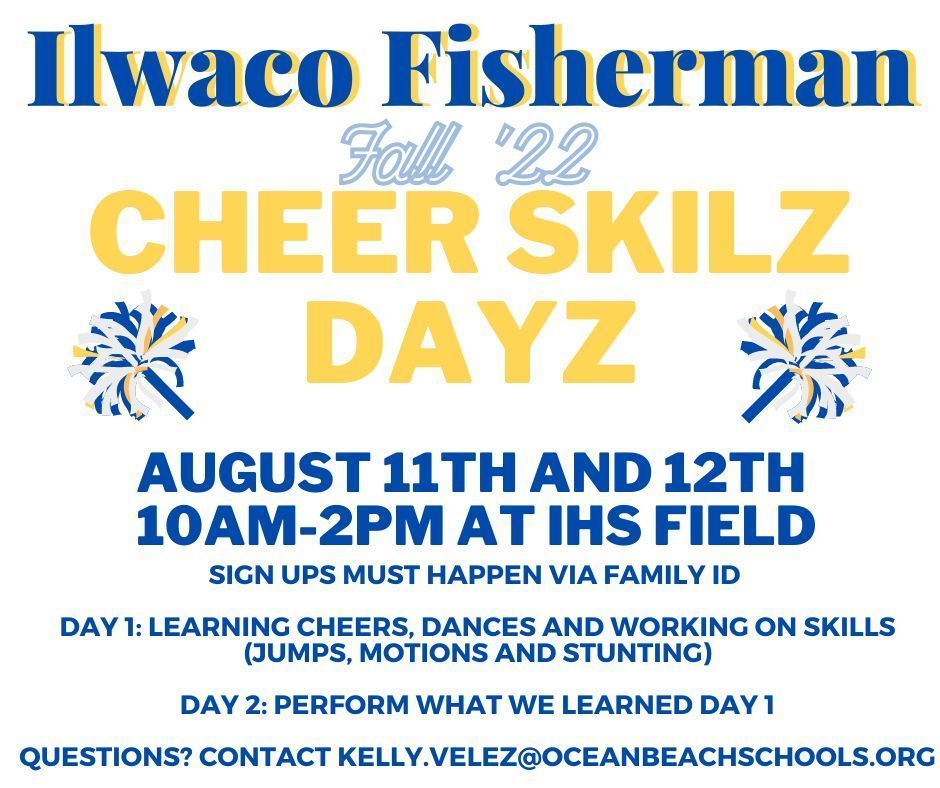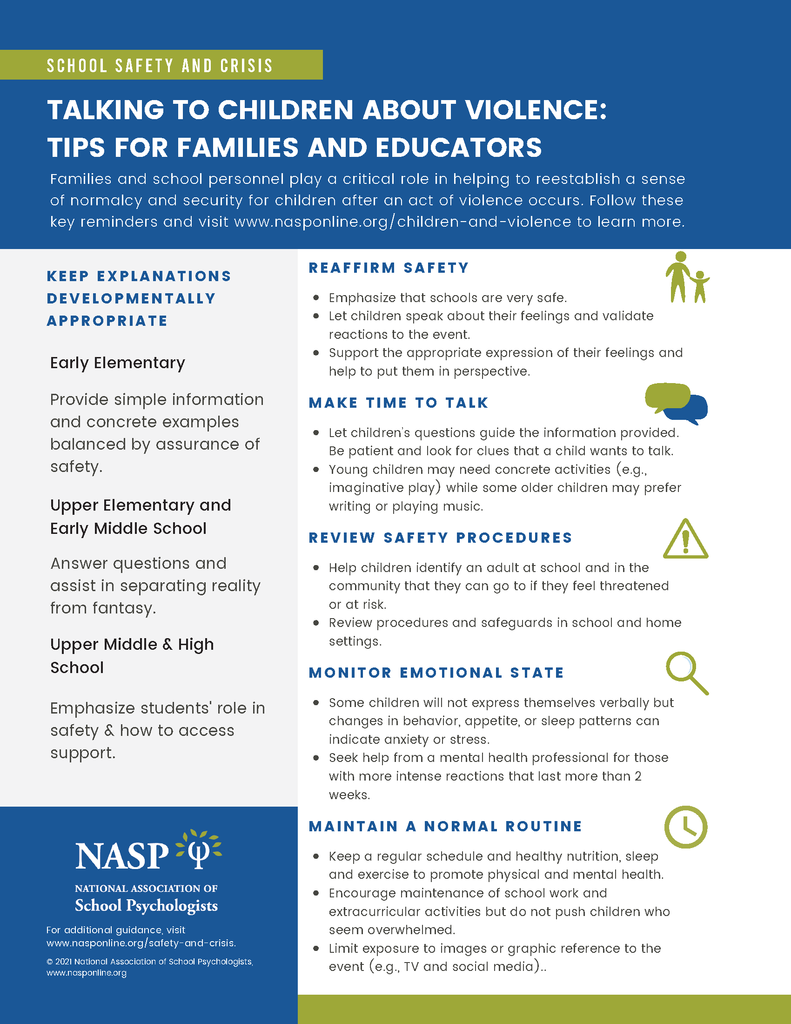 Ilwaco's Super Smash Brothers team got another win against NEWTech Prep from Spokane yesterday. Congratulations to Blake Bell, Adam Caswell-Deen, Ben Davis, Cater Humphreys, Jorgan Watters. The team will have their first playoff meet on Thursday at 4:00 PM in the Esports Computer Lab, students and parents are welcome to come watch. A win on Thursday will allow them to advance to the $15,000 Washington State Scholastic Esports Championships in Vancouver on Saturday May, 21st.
Ilwaco's Super Smash Brothers Ultimate team takes down Nooksack Valley 13-2. The team is still in the running for a berth to Washington State Scholastic Esports Championships in May.

Welcome back everyone! Catch up with the latest student stories, events, and news updates. It's everything Ocean Beach, in your pocket. If you haven't already, download the app! Download for Android
https://bit.ly/35vHzP6
Download for iPhone
https://apple.co/3HbQiUF

Ilwaco High School students attending the Florida Trip in Disney saying hello to us all on the peninsula!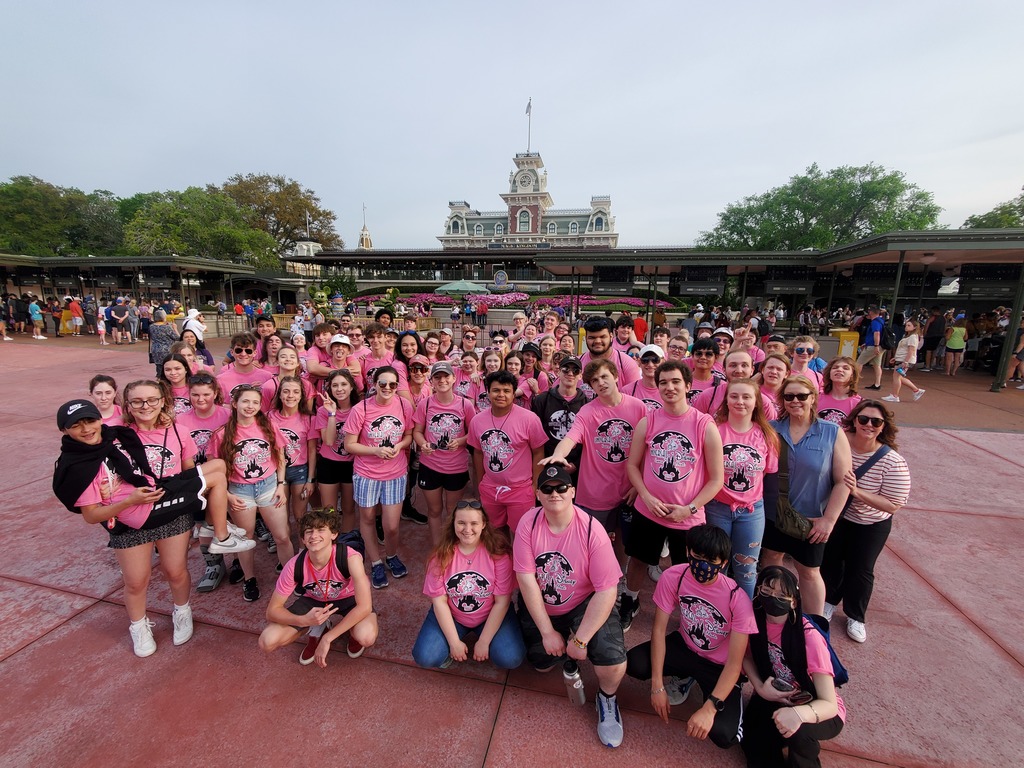 Ilwaco's Super Smash Brothers team beat Lynden HS today 12-3 in their first meet of the spring season

Thank you school board; Ocean Beach School District appreciates all you do for our students, staff and district! You go above and beyond doing what is best for kids! Tiffany Turner, John Holtermann, Anna Taft, Don Zuern and Nansen Malin; you are wonderful!

Ocean Beach Families: We have been made aware of a TikTok trend pertaining to nationwide school shootings and bomb threats supposedly being planned to take place on Friday, December 17th. There have been no threats against the Ocean Beach School District. Local law enforcement agencies are aware of this nationwide trend and will support us. If you become aware of a specific threat to our district, please report it immediately. If you see something, say something. We will continue to monitor the situation along with law enforcement. Threats to our school or individuals will not be tolerated.

Rumor Control There are apparently rumors floating around Facebook regarding COVID testing and vaccination. To be clear the school district will do NO testing and/or vaccinating without parent permission. We are offering COVID testing in order to shorten quarantine periods; however, it is always the parent's choice and parent permission is required each time. The only exception to this is the required rapid testing for athletics. This testing is approved by the parent at the start of the sports season. As for vaccination, we will send out information for parents who are interested to know when and where they can get their children vaccinated, but we are not in the vaccination business, and we will not be vaccinating students. If we offer a vaccination clinic on a school campus, that, again, would be for parents who are interested and would not be a function of the school district. We would simply be allowing an outside provider such as the health department to vaccinate students that parents bring to the clinic. As for requiring vaccination for students, we are not in support of this at this time because this vaccination has not gone through the full medical process, and are, in fact, lobbying the governor to not take this step at this time. Chris Reykdal and the state superintendents are in favor of waiting until the medical community does its full review. This vaccination is new, and any process to require it should take time for the medical research to be fully vetted. We are not in support of a vaccination mandate for students until full medical revue occurs. I hope this helps alleviate some concerns.